Hemp seed oil is an exceptionally rich oil containing high omega fatty acids and proteins. Adding our broad-spectrum CBD to its oil of origin enhances its quality and adds to its long list of benefits.
With healing in mind, our 1500mg CBD Oil contains whole plant hemp cannabinoids designed to assist in:
Need more out of your CBD? Our best-selling 1500 mg sublingual CBD oil is intended for those who prefer maximum levels of CBD. Choose from two flavors: Unflavored and Peppermint.
Cannabidiol (CBD) is a natural substance found in hemp plants. Our broad-spectrum CBD oil contains all of the beneficial cannabinoids and terpenes of the hemp plant with absolutely 0% THC, ensuring a vast array of potential therapeutic and medicinal benefits without toxicity.
More to Know:
We select honest, reliable and minimal ingredients to produce the highest quality of CBD products without any preservatives or additional ingredients that don't need to be there.
CBD oil tinctures are the most effective way to get our high quality broad-spectrum CBD oil directly from the mucous membrane to the bloodstream. This method bypasses the digestive system, indicating an instant method of administering CBD throughout the whole body, making them the most desirable of CBD delivery agents without any psychoactive effects.
Warning: Consult with your physician before use if you are pregnant, nursing, have or suspect a medical condition, or are taking medications. These statements have not been evaluated by the Food and Drug Administration. This product is not intended to diagnose, treat, cure, or prevent any disease.
Benefits: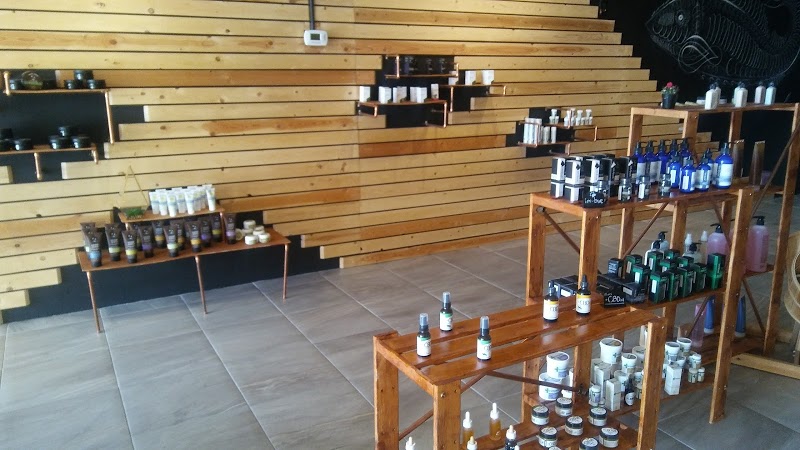 Share your experience. Leave a Review
Address
Review by Susan Polk
Discuss Topikal CBD
The owner was very helpful in finding me the right oil for my first time. It's a beautiful store and has a great selection – I'll definitely be recommending it to my friends.