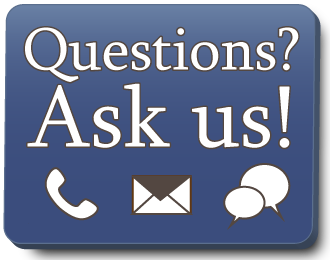 The law defines hemp as cannabis with a THC concentration of less than 0.3% by dry weight. The legal definition is more specific and can be found in Section 121.001 of the Texas Agriculture Code.
At the federal level, H.R.2 Agriculture Improvement Act of 2018 (often referred to as the 2018 Farm Bill) became law on December 20th, 2018. This federal law defined hemp as cannabis with a THC concentration of less than 0.3% by dry weight and removed it from the federal controlled substances schedules.
What is CBD? What is hemp?
11961 views | Is this useful? 14 | Last updated on Sep 21, 2021 Criminal Law
Find answers to common questions in our searchable FAQ.
What laws changed?
Patients with a qualifying medical condition listed in Texas Occupations Code 169.003 can participate in the Texas Compassionate-Use program. This law has been amended several times to expand the list of qualifying medical conditions, and Texas law now allows qualified physicians to prescribe low-THC marijuana to patients diagnosed with epilepsy, seizure disorders, multiple sclerosis, spasticity, amyotrophic lateral sclerosis, autism, cancer, post-traumatic stress disorder, or an incurable neurodegenerative disease.
Thirteen bills had been filed by lawmakers seeking to expand the Compassionate Use Program to change Texas cannabis regulations and laws. Senator-elect Roland Gutierrez (D) has pre-filed a bill to legalize recreational cannabis use in the state and expand its medical cannabis program. Per the San Antonio lawmaker, the measure would create 30,000 new jobs for Texans and produce over $3 billion in new revenue. The measure sets personal possession limits at 2.4 ounces, allows personal cultivation up to 12 plants per household and sets 21 as the legal purchase age. Neither Governor Greg Abbott nor Lt. Governor Dan Patrick support medical cannabis expansion or full legalization proposals.
After November elections further propelled the country as a legalized nation, many Texans are looking to review the current status of regulations and licensing connected to cannabis and CBD in their state. Signed into law in 2015, Senate Bill 339, known as the Texas Compassionate Use Act, legalized cannabis containing under 0.5% THC as a prescription treatment for intractable epilepsy. In 2019, the allowed conditions for prescribed low-THC cannabis were expanded to more than 100, including ALS, Multiple Sclerosis, terminal cancer, Parkinson's disease and autism. These changes to the Texas cannabis and CBD regulations and laws allow more cannabis to reach people who can benefit from it.
Recreational cannabis remains illegal, however, some cities have recently decriminalized possession of small amounts.
Over 3,500 Texans are registered to utilize medical marijuana; advocates say two million people are eligible, based on current law. The medical marijuana program in Texas is considered one of the least successful in the United States; due to its restrictions, the Lone Star State's program is in the bottom 11 for accessibility, out of 47 states with legal medical programs, according to the National Conference of State Legislatures. Further hampering of the industry ties to roadblocks via high licensing fees and strict rules for transporting and storing inventory. For example, Texas requires a $7,300 application fee to open a dispensing organization, as opposed to Oklahoma's $2,500 application fee to open a dispensing organization. As of late, applications for new licenses are not being accepted.
Utilizing Medical Marijuana
This standpoint is in opposition to two in three Texans, who according to a recent poll, support legalizing marijuana to boost revenue for K-12 education in the state. Of the 1,034 Texas adults surveyed, 64% said they supported using revenue from cannabis legalization in order to "provide additional funding for Texas K-12 public schools." This is the same level of support as for alcoholic beverage taxes. When the responses for only parents of K-12 students were isolated, the same percentage approved. If the model of Colorado is followed, Texas could raise more than $1.1 billion in marijuana tax revenue per biennium. Ballot initiatives and voter referendums are not allowed, therefore, the only way to create or amend laws is through the state legislature.
Overseen by the Department of Public Safety, the Compassionate Use Program allows for medical cannabis to be distributed by licensed companies only. There are currently three licensed companies in the state. Texas residency and prescriptions from a registered doctor are also requirements. Currently, 240 Texas physicians are registered for prescribing legally. Medical cards from other states are not valid for prescriptions or purchasing. Also, per Texas law, cannabis-based medicine must not be ignitable.
While recreational cannabis is still illegal in Texas, Delta-8 THC is legal!
Compassionate Use Expansion