Sisters of the Valley live by a mission to put prayers for healing and positive intentions into every jar and every bottle of natural medicine we make, and to help spread the good word about cannabis.
The India Enclave is a fusion of ancient Ayurvedic formulations for women health and cannabis, with an underlying goal of empowerment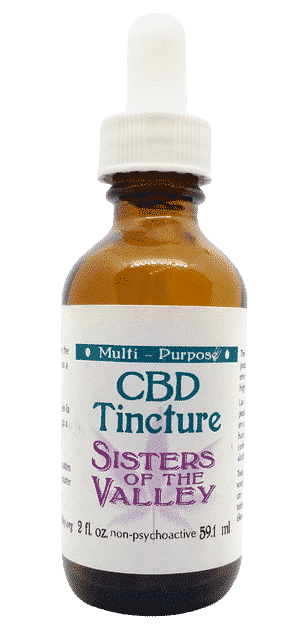 Members of the Sisters of the Valley fellowship take six vows, including a vow of ecology and a vow of chastity.
Sisters of the Valley 15ml and 236ml CBD Topica l Salve s are formulated to address chronic pain and provide fast-acting relief. According to studies, CBD shows promise in the treatment of pain (3) .
Darcy Johnson or Sister Darcy is the first person to join the sisterhood. Sister Kate and Sister Darcy were called "weed nuns" as they pursue d their experiments on medical marijuana.
The brand offers worldwide delivery. However, the website discusses the international shipping delivery cost only . It did not specify instructions regarding the legality, courier, shipment schedule, and international returns.
Country Served
Sisters of the Valley follows a Moon Cycle Medicine-Making process in every batch of its products. According to the brand's website, to observe this tradition, the members of the Beguine revivalist sisterhood prepare a spiritual environment and offer prayers to honor their ancient mothers .
The brand used to have an Etsy account to showcase its products. However, it was closed after the company encountered an issue.
The Sisters of the Valley separate themselves from Catholic nuns. The members of the sisterhood call themselves activists and revivalists of the Beguines.
Review of Sisters of the Valley Products
According to the brand, the sisterhood grows its hemp in California farms. However, Sisters of the Valley does not give specific information about the farms where the plants were sourced.
THC is the psychoactive and addictive compound that is commonly found in cannabis or marijuana (10) .