We use 500 mg of purified CBD isolate in each 2 ounce jar. This is 250 mg per ounce.
Our products are professionally manufactured with high quality ingredients. Each batch is tested for impurities and CBD concentration.
Our CBD Cream is a thick and rich, non-greasy, colorless and odorless cream. Use on target areas for a focused effect.
Avocado Oil, Shea Butter and Vitamin E will leave your skin smooth and soft and will absorb quickly without leaving an oily feeling.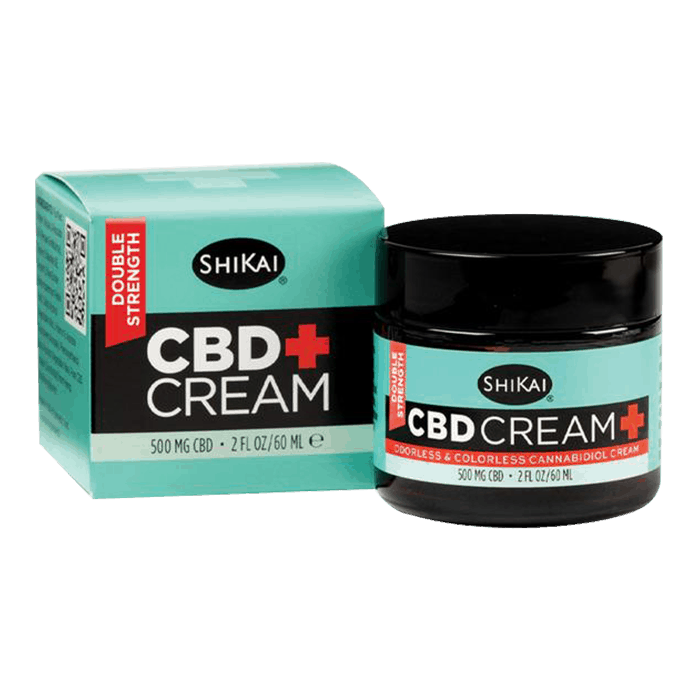 CBD makes up 8.33% of Shikai CBD Cream. Each ml will cost you about 0.06$ which is good value for money.
Product & Pricing
For Skin Conditions
Ships From
Each jar of cream has 500 mg of CBD strength.
Our office hours
x.jpg?v=1597891239″ alt="ShiKai CBD Topicals™" width="" />
8:00 am – 4:30 pm PST and we have a friendly and knowledgeable staff to assist you.
ShiKai CBD Topicals are free from parabens, synthetic fragrances, artificial colors, dyes and sulfates. All products are made in the USA and are never tested on animals.
ShiKai CBD Topicals™