If you are a fan of our pre-rolls, you're going to love this bundle. Pure Relief's 10 Pack Bundle is 10 super packed king-sized pre-rolls ready to be sparked. The CBD, in our pre-rolls, is grown naturally and contains less than 0.3% THC. With 1g of CBD flower in each pack, the only thing you will need is a lighter.
Using our pre-rolled joints is super easy. Simply unpack your hemp rolls, light it, and inhale for pure relief! This bundle is enough to last you a whole month or a couple of weeks if you intend to share it with your smoking buddies.
HOW TO USE PURE RELIEF PRE-ROLLS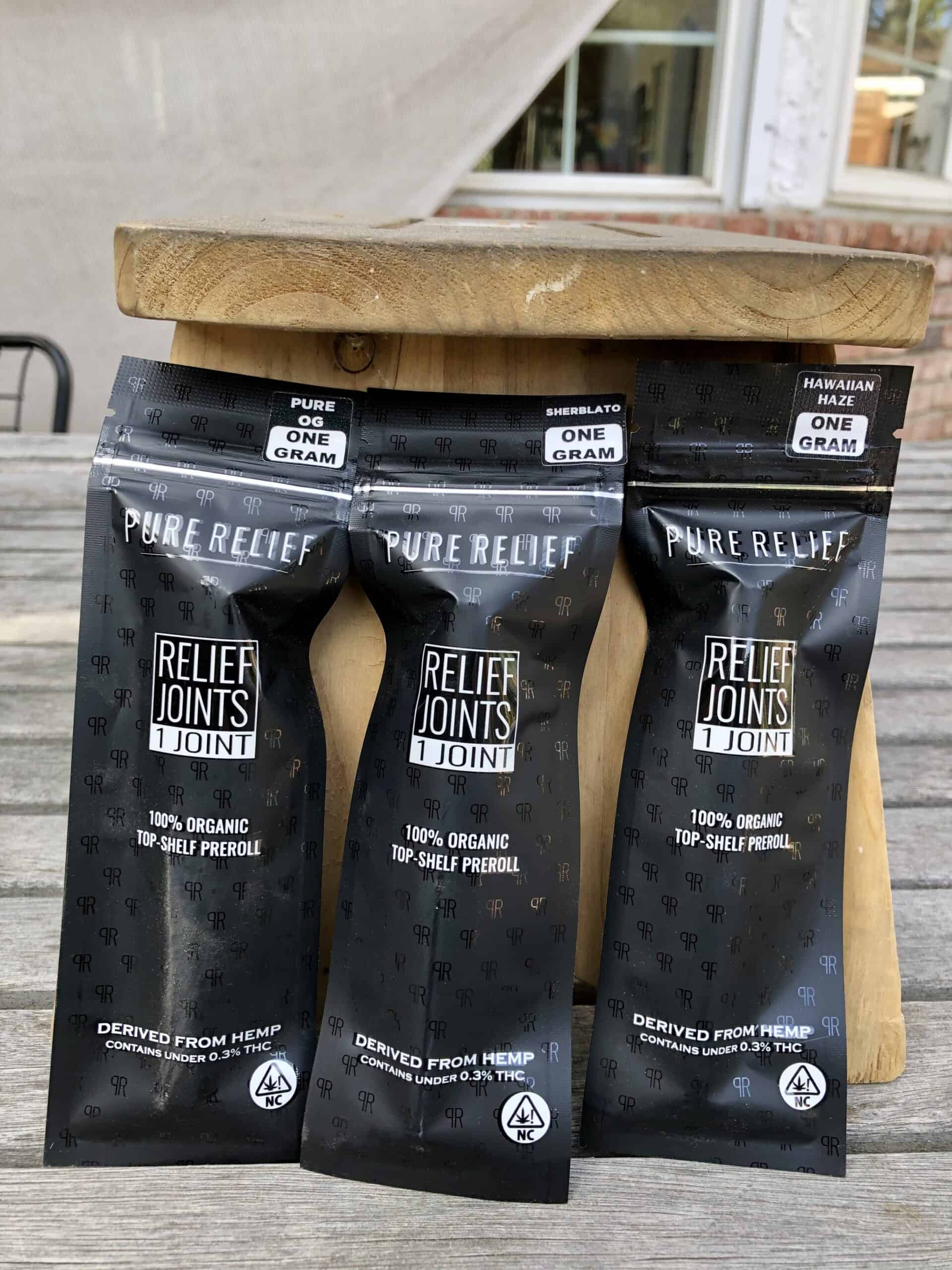 Pure Relief was founded by Michael Melton who saw CBD as a way to fight the opioid epidemic in his home state of North Carolina. After seeing how the epidemic affected the people he loved, he found CBD as a natural and non-addictive solution. He says, "…my reasoning is personally trying to change as many lives as I can for the positive, for the better." The company's mission is to offer high-quality CBD products with the hope that people will find relief not just from addiction but in improving lives for people who deal with stress and hard times.
About PURE RELIEF PRE-ROLLED JOINTS
Pure Relief makes some of my favorite products and now they've come up with my favorite CBD pre-rolls. Each gram-filled joint will cost you only $12.99 which is an amazing deal. Time and time again this company has wowed me with their superior products sold at low prices. I look forward to trying the rest of their pre-rolls!
VALUE • 100
100% organic top-shelf flower.