Mary's Medicinals has been a staple among wellness-oriented cannabis consumers for nearly a decade, so it shouldn't come as a surprise that their hemp-derived products are just as high-quality. The branding is sleek and minimal, which accurately reflects the utilitarian nature of their products. All of Mary's Nutritionals' products use full-spectrum hemp extract for holistic effects. Unlike isolate-based products that can feel one-note, Mary's Nutritionals' offer a nuanced experience.
For this Mary's Nutritionals review, we tested the Muscle Freeze, Elite Transdermal Patch, and Remedy Tincture. Compared to another topical titan in this space, Papa & Barkley, Mary's Nutritionals products were more beginner-friendly and universally palatable in both flavor and scent. While the muscle freeze and tincture weren't quite as powerful as Papa & Barkley's comparable products, the transdermal patch was surprisingly effective even when we failed to use it as directed. Also like Papa & Barkley's products, Mary's Nutritionals' are affordably priced in the sense you get what you pay for: legitimate quality.
In short, these products are perfect for people who want all the potent, full-spectrum effects of high-CBD hemp plants but not the potently herbal smell or taste.
According to the brand, the pen is "one of the fastest-acting, most accurately dosed cannabis products available." Initially, it contained just 100mg of CBD, but Mary's Medicinals have increased it to 200mg. It says there are 50 x 4mg doses in each pen, and it has an onset time of 5-15 minutes. The brand claims the product is effective for up to six hours.
We are not completely sure that transdermal products are up to 10 times more effective than other forms of ingestion. However, there's no doubt that Mary's Medicinals offers a wide range of top-notch CBD and THC products to help various issues throughout the body and mind.
You can also get the pen with THCa, CBN, THC Sativa, and THC Indica.
Mary's Medicinals CBD Transdermal Patch Review
You can find the company's full range of products if you live in states such as Colorado, Arizona, California, Illinois, Nevada, Oregon, Vermont, and Washington. Check the 'Store Locator' tab on the website to see if a dispensary near you sells Mary's Medicinals products.
Incidentally, the 1000mg version is only available in Michigan. Remember, as the CBD comes from cannabis rather than hemp, you must either have an MMJ card or live in a state where the use of the plant is recreationally legal. The company also sells the following tinctures in its Remedy range:
Where to Buy Mary's Medicinals Products?
Our Mary's Medicinals transdermal gel pen review focuses on the CBD version. You can use it as an accompaniment to the patches and is designed for patients looking to manage breakthrough symptoms. To apply, place the gel on your skin and rub it in for relief.
The list of ingredients is short: The pen contains nothing but cannabis extract, naturally derived terpenes and a transdermal gel base. Make sure you clean and dry your skin before using the pen. Twist the end to unlock and depress to dispense a carefully measured 4mg dose.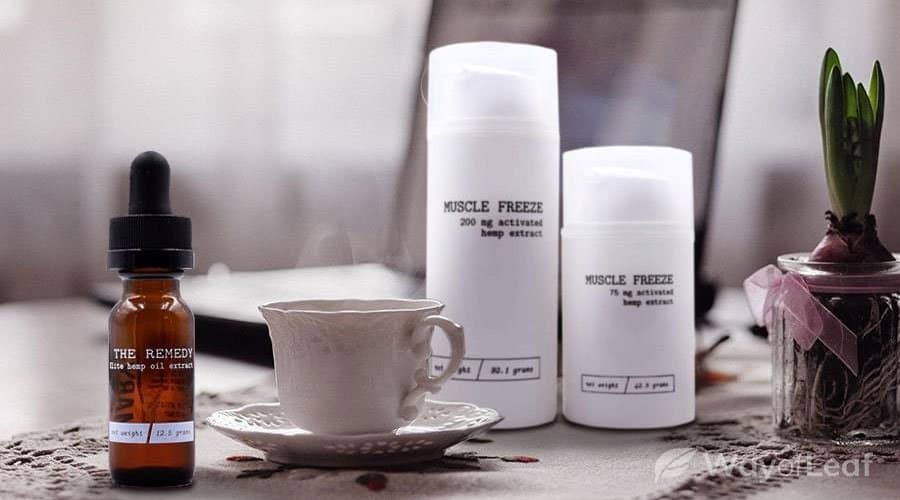 My pain wouldn't be classified as 'severe,' but the cream was effective. The main downside is the cost. I had to apply a couple of doses each time, and several times a day. It is entirely possible that you will use up the pen in a week; and at $50 a time, with no health insurance coverage, it is expensive.
I found it easy to take; simply add as many drops as you like beneath the tongue. Hold for at least 30 seconds and swallow. The fact that there is exactly 2mg of hemp extract per drop makes it incredibly easy to dose. When I clicked on the lab report, I found that there was 3.5% CBD against 0.03% THC, and trace amounts of several other cannabinoids.
Review of Mary's Nutritionals Elite Gel Pen
Dr. Riggle is responsible for in-house quality control, and he rigorously tests all of the company's products. The firm also works with independent quality control labs and can provide third-party lab results to back up its claims. While the results are not readily available on the company website, they are available upon request.
Not a great deal to tell the truth. Yes, there will be more competition, but frankly, the vast majority of new stores will sell low-quality CBD products. The real issue is: How good are existing sellers? Let's see if Mary's Nutritionals sells CBD goodies worth using, or if they are likely to struggle when the marketplace becomes flooded.
Review of Mary's Nutritionals Remedy Oil
This product contains 500mg of activated hemp extract. The bottle contains 15 ml of liquid and costs $80 at the time of writing (usually costs $110). There are 250 servings per bottle, and each drop contains 2 mg of hemp. This ultra-concentrated CBD tincture is apparently based on the Anointing Oil referenced in the Bible.