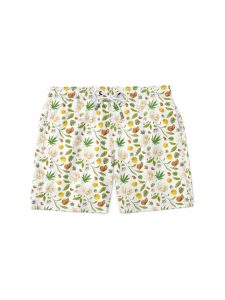 Custom Kurvana Swim trunks made of fast drying fabric. Features adjustable drawstring waist and side pockets.
Limited Edition
100% Cotton
Printed – Front and back
Unisex
An exotic tincture aimed to promote a healthy sleeping pattern with its inducing sense of tranquility, guiding you into a.
A non-habit forming tincture to help you relax, induce a sense of tranquility, and bring moments of calm when needed most.
Accessories
Made to keep your days full of sunshine, this stimulating CBG-dominant tincture uplifts and energizes moments when mental.
Suited for everyday use. This wellness tincture provides daily balance to the mind and body by combining key cannabinoids.
Step into an uplifted boost of focus and clarity with this creamy tropical tincture, designed to promote an energizing sense.
Apparel
Limited Edition Collection
Hemp-Infused Liposomal Tinctures
This ensures each Kurvana product is solvent, microbial, additive and pesticide free. Operated by skilled scientists and engineers utilizing revolutionary technology, the in-house analytical laboratory at Kurvana raises the standard for testing.
In addition to adhering to third party testing from trusted facilities, Kurvana developed their own state-of-the-art analytical laboratory. Kurvana's analytical instruments enable them to test for pesticides down to the parts per trillion, while the average analytical lab can only test at a resolution of parts per million.
Kurvana sources only the highest quality raw flower from organically grown cannabis, provided by trusted farmers well-known to the industry. Kurvana uses their proprietary 50-step process to purify the essential cannabinoids, tasty terpenes, and natural ingredients that contribute to the unique experience of vaping with full spectrum Kurvana oil.
They never introduce extra terpenes or additives of any kind, because they distract from the plant's original essence. Simply put: their oil tastes natural because it is natural. Their KPEN device highlights their feats in extraction, revealing an oil with exceptional purity, depth, and complexity.
Kurvana CBD Oil Cartridges line of CBD oil includes three all-natural CBD blends plus updated versions of our balanced CBD:THC oils.
Banana Smoothie 1:1, Cranberry Orange, Eucalyptus Mint, Lemongrass, Sunset Tea 2:1