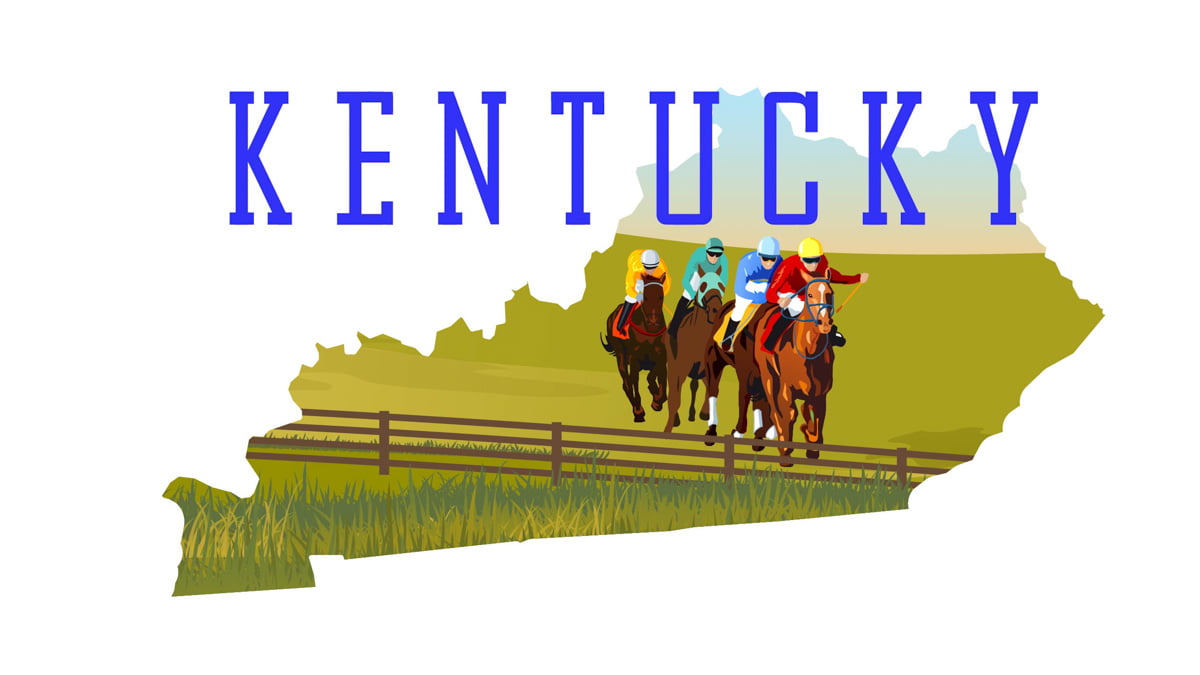 Compared to other U.S. states, marijuana laws in Kentucky are very strict, even for medical marijuana patients. Although many states have progressed to loosen their restraints on medical and recreational cannabis, possession and sales of marijuana in Kentucky is still considered a crime. However, as cannabidiol can be derived either from hemp or marijuana variety of the cannabis plant, its legality depends on the source of CBD.
If you're wondering where to buy CBD oil in Kentucky, you're in the right place. We've prepared a complete guide on the state's laws related to cannabis, as well as a list of places where you can find CBD products.
Where to Buy CBD Oil Locally in Kentucky?
You can buy CBD oil locally somewhere near you, but the best deals for CBD goods can be found online. Keep in mind the CBD oil market in Kentucky is growing slowly, which is why it may be more convenient and easier for you to find the desired product online. With the legality of hemp-based CBD products in the U.S., you can easily order CBD oil online, even if the product comes from a different state.
The 2018 Farm Bill permits the possession and sales of all hemp-derived CBD products unless the in-state law states otherwise. Fortunately, Kentucky has no state legislation to regulate hemp-based CBD oil. Thus, buying CBD oil in Kentucky isn't illegal, as long as it's hemp-derived.
Where to Buy CBD Oil in Kentucky?
Update: We no longer recommend purchasing CBD oil locally due to contaminated and untested CBD oils being sold in Kentucky stores.
The Kentucky Department of Agriculture (KDA) is responsible for the management and oversight of the state's hemp program. The 2020 growing season will see Kentucky shift from its research pilot program to full commercial hemp production under its USDA approved state hemp plan.
To date, researchers have identified a number of potential applications linked to CBD, including anti-inflammatory, analgesic, anti-anxiety, and anti-seizure properties. Further, the chemical has shown promise in treating numerous health conditions, including seizure disorders, mood disorders such as depression, anxiety, and psychosis, chronic pain, and many more.
Only license holders registered with the KDA can grow hemp. Home cultivation of hemp without a license, or of cannabis with greater than 0.3% THC content, is illegal. Those interested in applying for a license to grow hemp must supply a criminal background check. To qualify for a license, the applicant must have no felony convictions or drug-related misdemeanors dated within the past ten years.
Image lightbox
CBD stands for cannabidiol, a non-intoxicating substance found in cannabis. Photo by: Gina Coleman/Weedmaps
Kentucky has no medical cannabis program at present. Adult-use cannabis is illegal. The possession of small amounts of cannabis has been decriminalized in Jefferson County and Louisville.
Image lightbox
CBD is a non-intoxicating cannabinoid found in cannabis and the second-most prominent in the plant after THC, which is largely responsible for producing an intoxicating high. CBD can be sourced either from marijuana or hemp plants and has a wide range of potential therapeutic benefits.
In 2014, hemp cultivation was legalized with the passage of the 2014 Farm Bill. In that same year, 2014, Gov. Steve Beshear signed SB 124, a law that allowed eligible patients to access hemp-derived cannabidiol (CBD) products with a physician's written order. CBD derived from cannabis is illegal in Kentucky for medicinal purposes. Two bills proposing the creation of a medicinal cannabis framework were passed over in 2015.