With so much marketplace variance in quality and dosage, Ignite strives to be the CBD brand you trust and come back to. By selectively partnering with only the finest sources available, they deliver premium, industry-leading products. As effective as they are natural, consistent and reliably clean.
At the heart of it all, if it's not the absolute best, it's not Ignite.
+ Quick Shop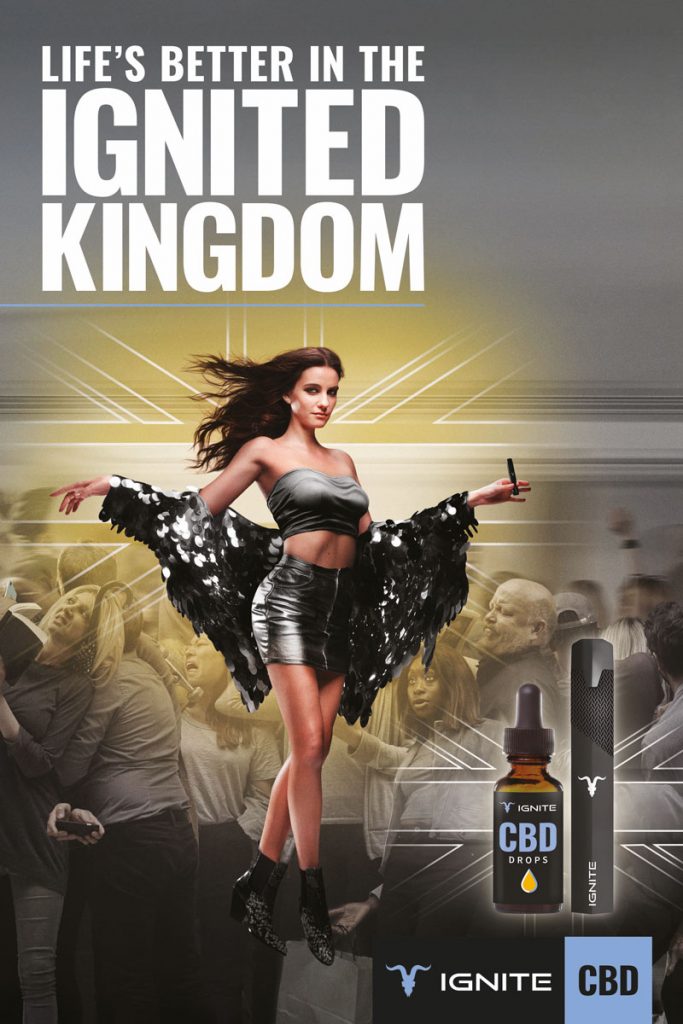 Comprising a series of five executions rolling out from this week, 'Ignited Kingdom' demonstrates the balanced, aspirational lifestyle Ignite encourages through CBD use, combining a fashion feel with religious and spiritual iconography. One shows a woman shining in a silver outfit on a cramped tube platform, looking vibrant compared to the zombie-esque commuters flanking her. In another, the same woman sparkles amidst a crowded city streetscape.
The creative establishes Ignite as the first major CBD push in the UK, and is a vehicle for advertising the brand's vape pens and range of oils, targeting young males and females aged 18-35. This includes Ignite One with three different flavoured pods, disposable vapes in three different flavours, CBD drops in five flavours and CBD lip balm in three flavours.
CBD was legalised in the UK in November 2018. Ignite was launched in the US in September last year.