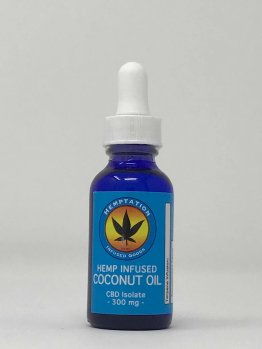 Non-Psychoactive. Non GMO. Sugar Free. Vegan. Gluten Free. NOT FOR VAPORIZING.
Hemptation Cannabis Terpenes: We are proud to offer strain-specific cannabis terpene enhancements for FREE! Terpenes carry aromatherapy properties; which may help direct the CBD oil to provide some additional benefits.
Customers use Hemptation Products for Better Sleep, Anxiety Relief, Pain Relief, Anti-inflammatory, Arthritis Relief, Epilepsy/Spasms, Vasorelaxant, Anti-oxidant, Anti-emetic, Anti-bacterial, Anti-psychotic, Anti-depressant, Anti-psoriatic, Anti-proliferative, Gastrointestinal Relief, Blood Sugar Reduction, Immunosuppressant, Neuroprotection.
Because personal lubricants are used internally, it is important that any lubricant you use be of high-quality. The last thing you want to experience is having a poor experience because of inferior lubricant. Our lubricants are all made from high-quality materials. You can expect our CBD lube to be:
Try our other products in the full line of cannabis/hemp products. For more Wet Lubricants, check here! For more information on personal lubricants, read our blog!
Our Lubricants in NJ are High-Quality
Olivia – October 27, 2021
Wet Hemptation Features:
Check Out Our Store in NJ Today
Wet Hemptation Lubricant. This all-natural formula has an exclusive blend of extracts and botanicals that provides a silky, sensual sensation when applied to intimate areas.