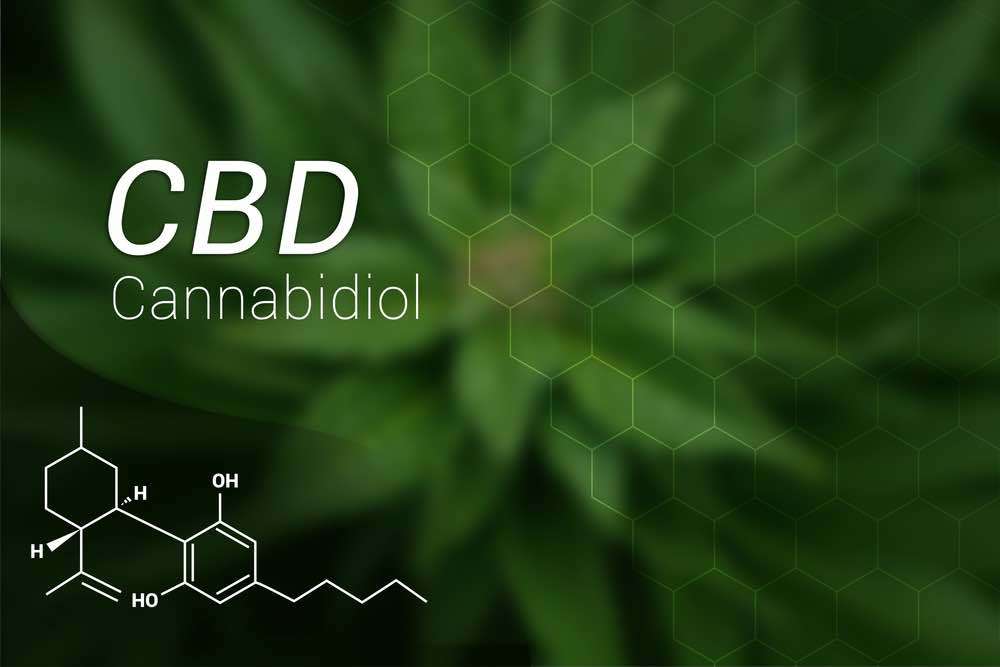 That being said, the presence of either form of the HSV virus can pose a risk of developing other, more serious conditions. Some of these include meningitis, chickenpox (Herpes Zoster virus), Bell's palsy, and encephalitis. However, these instances are rare and usually only develop in cases where the individual's immune system is suppressed or compromised.
As it turns out, CBD may be an effective remedy for herpes breakouts. However, it is one that a lot of people have never heard of and would never think of trying. In this article, we'll talk about what exactly the Herpes Simplex Virus (HSV) is and how CBD works to both clear up active sores and helps to prevent and suppress breakouts in the future.
Some common household herpes remedies have included things such as:
Living With Herpes
The cannabinoid functions by interacting with the endocannabinoid system (ECS). The ECS has receptors in every cell and tissue type in the human body. The primary role of the endocannabinoid system is to regulate and maintain internal homeostasis. Dr. Dustin Sulak of the American Academy of Cannabinoid Medicine has gone so far as to call this endogenous network the "…most important physiologic system involved in establishing and maintaining human health."
The majority of people with active herpes breakouts simply let the body's immune system take care of it. The sores generally clear up within several days. However, in instances of severe or especially unsightly/painful breakouts, it is sometimes necessary to seek treatment.
There are a lot of misconceptions surrounding herpes and the virus(es) that cause it. Namely, most people want to know whether or not oral herpes (cold sores) and genital herpes are the same.
The Herpes Simplex Virus: What Is It, Exactly?
In the most severe cases (or in instances where the sores last longer than a couple of weeks), some doctors will recommend pharmaceutical medications. Acyclovir (Zovirax, Sitavig) is probably the most common herpes prescription medicine. It acts as an antiviral treatment to suppress the actual HSV virus.
Yes – via oral sex, a person can easily get genital herpes from someone with oral herpes (HSV-1). Likewise, a person can get oral herpes from someone with a genital (HSV-2) infection. In fact, it's estimated that up to 50% of genital herpes cases arise from HSV Type-1 virus. The only way to know which form of the virus is causing lesions is to do a swab and have a laboratory type it.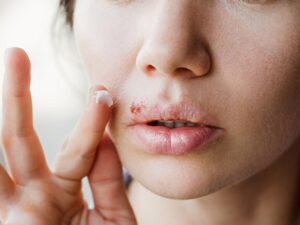 One in five Americans suffers from genital herpes but at least 80% of people with herpes do not even know they have it.
At the moment, mainstream medicine states that there is no cure for cold sores. The available drugs only suppress the multiplication of the virus. Therefore, there is always a chance of relapse. The reason for the resumption of the disease can be:
5 min
How to use CBD for herpes treatment?
Herpes is a chronic infectious disease in which the skin and mucous membranes are affected. It most often appears on the lips, although it can affect other parts of the body, including the genitals. Outwardly, the disease manifests itself in the form of exanthema which can cause unpleasant pain. The incubation period of the disease lasts 2-14 days.
What can cause herpes? People are often infected by kissing or eating from the same plates. Besides, if there is a person with herpes nearby who is coughing or sneezing, there is a high risk of airborne infection. People who receive blood transfusions are also at risk. Fortunately, most people infected with the herpes virus have an inactive form of infection and manage to bypass this unpleasant disease.
CBD as treatment. Can it help?
There is a lot of talking on the Internet about treating herpes with CBD products. Some people say it can help a lot while others cast a critical eye at this way of treatment. In today's article, we will find out whether it is true or not and how medical marijuana does affect herpes and its symptoms.
Shortly put, yes — CBD products (such as cannabis oil or tincture) can cure herpes. It contains some beneficial components that are able to stop viruses from flaring up and causing more damage to your health. This study also states that cannabinoids may help with persistent infections and also reduce inflammation.