First, we bought a low-grade bottle of CBD oil at grocery store. We wanted to start out small and with a low milligram to test the effects. From the first drop of sublingual oil, we noticed a slight change in calming effects. That first night both of our boys slept through the night for the first time in months. In spite of the CBD, they both were still struggling behavior wise, but we didn't expect a miracle overnight. After further research, we found a well known and established CBD product distributor, and made our first big purchase. We bought a variety of sublingual oils and gummies. The package included bottles of 500 mg and 1000 mg CBD.
Brennden is currently taking 2 vials of the 500 mg three times a day sublingual, and Junior is taking 2 vials of the 1000 mg two times a day.
But, we knew we had to entertain and establish a plan before he went into first grade, aside from our sanity. Because after all, our sons' inability to control his impulses and his anger, were like that of a blender going off without its lid. We wanted to protect our son from the stigmas of children with mental disorders, as well as from bias opinions of the education system with all the technicalities. So, with great reservation, we agreed to our son taking Adderall.
My husband and I really struggled with the idea of putting our son on medication. Trust me when I say, we aren't those parents who believe traditional medicine is the devil. We don't disagree with that way of thinking either, we just prefer to identify a balance between homeopathic remedies and the need for traditional medicine, if we can. However, the concept of putting our young son on a medication that has addictive trends is not something we settled with easily.
When our son was diagnosed with ADHD, we were surprised to learn there was an explanation for his defiance. Honestly, we simply thought he was a child who's rebellion was over the top, compared to other kids his age. But, with the ADHD diagnosis, we learned he also had oppositional defiant disorder (ODD) as well. Apparently, it's quite common for kids, but mostly boys, to have a dual diagnosis when dealing with mood and behavior disorders. His doctor and therapist walked us down a long road between play therapy, medication, and occupational therapy. It can be exhausting.
"Overall, current evidence indicates CBD has considerable potential as a treatment for multiple anxiety disorders," Dr. Blessing concludes, "with need for further study of chronic and therapeutic effects in relevant clinical populations."
CBD is everywhere. From corner stores and bars to medical marijuana dispensaries, it's being offered for its reputed ability to relieve pain and make people feel better.
For millennia, hemp plants have been used for medicinal purposes around the world. In 1851 marijuana was classified by the United States Pharmocopeia as a viable medical compound used to treat conditions like epilepsy, migraines and pain. But since marijuana and cannabis-related products were made illegal in the US in 1970, there has been a dearth of research about either marijuana or CBD. Its classification as a Schedule 1 drug made it nearly impossible to get federal funding to study cannabis.
The report found no indication of potential abuse or dependence. "To date there is no evidence of recreational use of CBD or any public health-related problems associated with the use of pure CBD."
CBD and autism
Not only are adults experimenting with CBD for whatever is bothering them, increasingly parents are turning to CBD to help their kids focus, sleep, calm down and more.
Since there isn't a lot of research about CBD, doctors say there are some risks with using CBD for kids. For example, CBD products may contain things other than CBD, and those things could be harmful. Plus, we don't yet know if CBD works well with other medications or how much you should give your child.
But popular use of CBD is blowing up with very little research into its safety or its efficacy, especially in children. The first and only marijuana-derived drug approved by the Food and Drug Administration, Epidiolex, is used to treat a rare, severe form of epilepsy in patients two years of age and older. And since cannabis is in the early stages of legalization and regulation, there is a huge variety in the quality and dosage of products — risks associated with using products that have not been vetted by the FDA.
What do we know about CBD?
These days, you can find CBD everywhere. Some people believe that it can treat everything from chronic pain and cancer to anxiety and ADHD. But is it safe for kids?
In the US, research has been given a boost by changing guidelines and laws. In 2015 the DEA eased some of the regulatory requirements that have made CBD, as a Schedule 1 substance, difficult to study. "Because CBD contains less than 1 percent THC and has shown some potential medicinal value, there is great interest in studying it for medical applications," the DEA said in announcing the change.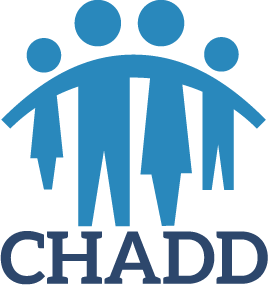 What the research says
CBD Oil for ADHD? What the Research Says
Leaping beyond the data
"When parents or adults look into CBD oil for someone with ADHD, it's not just that there's a lack of evidence out there right now," says researcher John Mitchell, PhD, from the Duke ADHD Program. "There have been no treatment studies. There are no randomized trials that show it works. And there are other treatment options available for kids and adults with ADHD. These are unregulated products. If these are not well-regulated products, how do we know that we're really getting what's being advertised?"
"There is some efficacy in childhood epilepsy," he points out, "but when you look at the literature for anything else, especially psychiatric disorders, there's not strong support to say yes, this should be a go-to treatment, especially for ADHD."