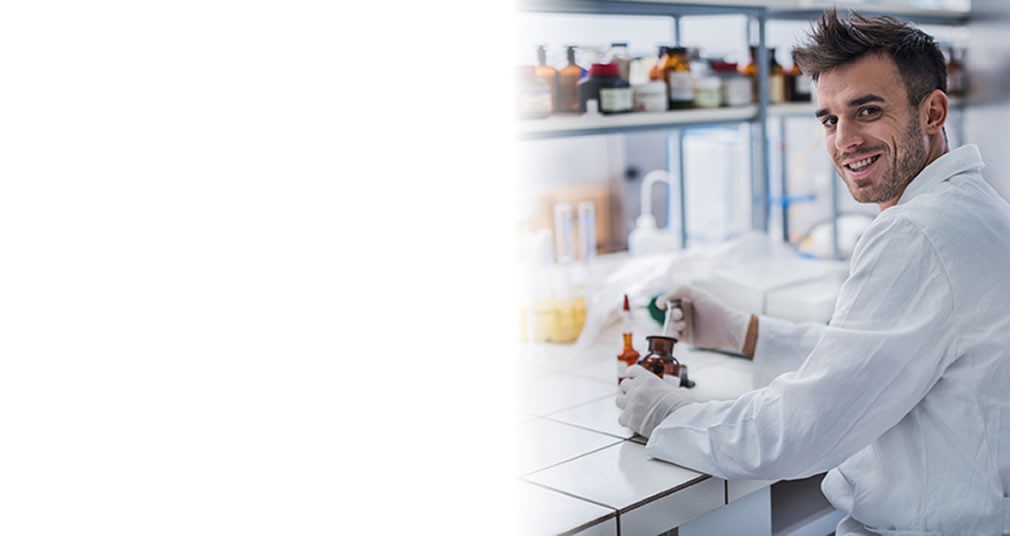 The CBD Data Management Challenge
As every batch of cannabis requires a multitude of tests, handling all the related data can be a challenge. Manual data recording takes time and is prone to human error. However, accurate and traceable records are essential for proving the safety and efficacy of an end product. Our free guide explains how you can improve data management practices in your lab:
CBD testing includes analysis of potency, pesticide residues, trace metals, and yeasts and molds, amongst many others (find out more about common CBD testing below). Weighing your sample is often the first step of many analytical procedures, and it may also be necessary to prepare other substances or solutions to support the CBD tests. Therefore, your balance plays a crucial role in ensuring successful quality control of medical cannabis.
METTLER TOLEDO's Weighing Solutions
METTLER TOLEDO's Excellence analytical and precision balances provide further data management support with error-free data transfer directly to external software. This eliminates the need for recording weighing results by hand, saving you valuable time. For the highest level of data security and ease of data management, LabX™ laboratory software can automatically record all results, balance information, user details, and be used to manage all the weighing processes on the balances in your lab. LabX assists you in compliance with 21 CFR part 11.
Accurate Weighing is Important for CBD Testing
Quality Control of Medical Cannabis and Cannabidiol: Weighing Applications in the Laboratory
Cannabis sativa is a flowering plant originating from Central Asia. Today, derivatives of cannabis plants are being used to treat medical conditions such as pain and muscle spasms related to multiple sclerosis, some severe forms of epilepsy, anxiety, schizophrenia and heart problems. Cannabis contains hundreds of different compounds known as cannabinoids. One of these cannabinoids, Tetrahydrocannabinol (THC), has psychoactive effects. Another cannabinoid, Cannabidiol (CBD), is not psychoactive and is used in medical applications. CBD is typically derived from cannabis varieties known as industrial hemp, which contain no more than 0.3% THC. CBD and medical cannabis products are most commonly prepared and used in the form of an oil. CBD may also be delivered by other methods such as inhalation of smoke or vapor, tinctures, gel capsules, edible products, and creams or patches applied directly on the skin.
Direct Sales to Consumers
Contact us to let us know how we can support you with your testing requirements by emailing [email protected]
Why test?
Our wide variety of tests includes:
There's been an explosion of cannabidiol (CBD) products entering the market following an upsurge in demand from customers and changes in regulations allowing more freedom for producers and distributors.
So now it's more important than ever for manufacturers and suppliers to understand their statutory responsibilities, and the role testing can play in helping them to demonstrate the safety and validity of their marketing and labelling claims.
Why Eurofins companies?
Eurofins companies scientists are leading global experts in hemp and CBD analysis and verification. In fact, we developed the first globally recognized (AOAC) method for testing the potency of hemp.
Our scientific teams collaborate with you to develop innovative, tailored testing solutions so you can be sure you're delivering the safest, highest quality CBD products to market.
Materials that can be tested include:
Protect your brand. Know your responsibilities. Demonstrate the safety of your product.
Eurofins unveils the new Food Assurance International Business Line and brand by pooling existing synergies within the Group. The new business line will complete and complement Eurofins' Food & Feed testing offering.
Visit the new website!
Follow us on LinkedIn!