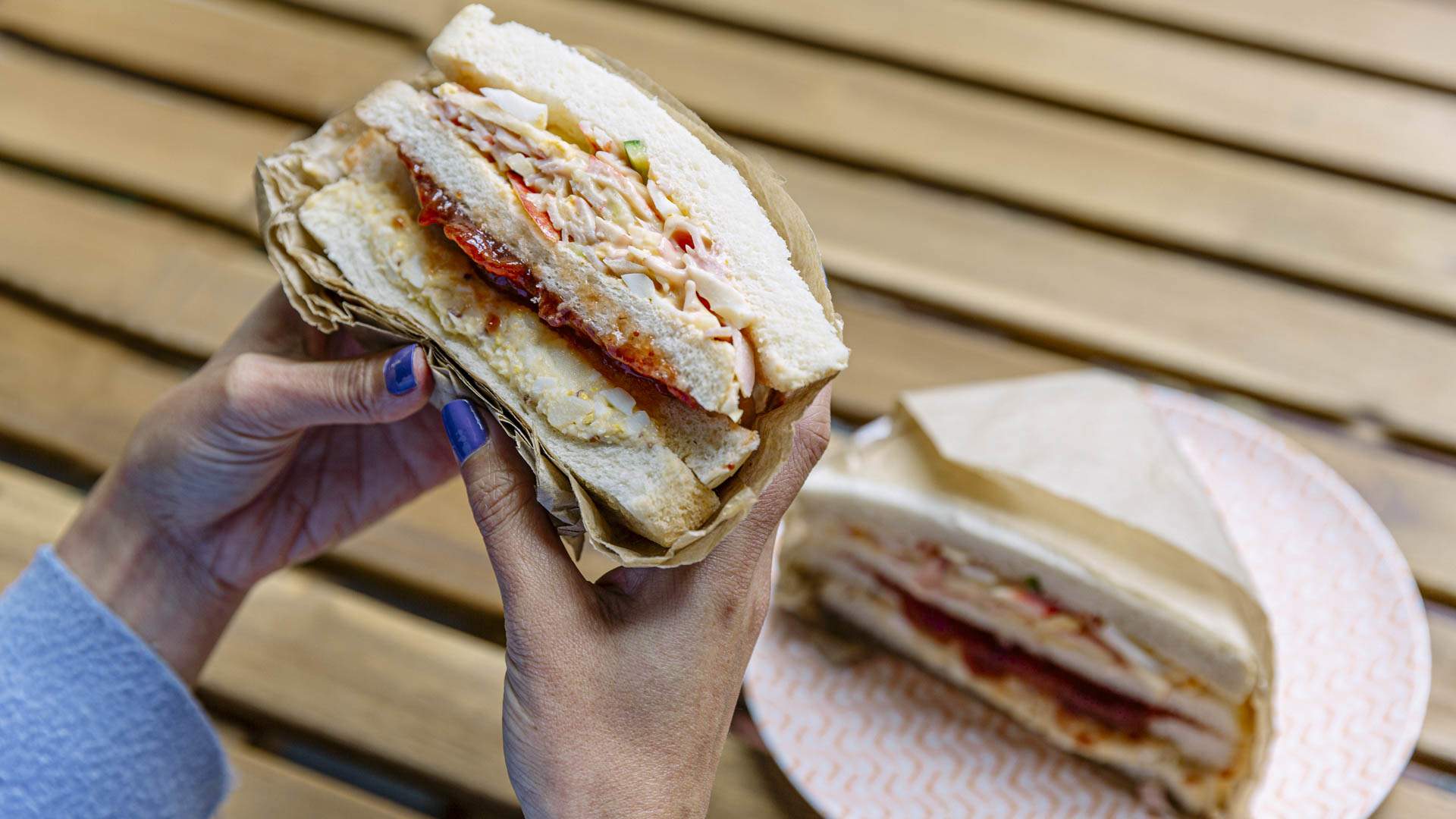 Add to Playlist
Melbourne's food scene might be world famous, but it's not all fancy fine diners and lavish degustations. This fine city of ours also boasts a smorgasbord of top-notch culinary options to suit even the tiniest of budgets. Just because you're saving your dollars — or it's three weeks out from pay day — doesn't mean you've gotta give up the good stuff. We've scouted the CBD and unearthed the best tasty feeds under $20 that'll fill your belly without emptying too much from your wallet. There are big bowls of ramen, towering Korean sandwiches and cheesy pizza slices as big as your head, each one yours for less than a lobster. Step away from the mi goreng and check out these budget-friendly food finds.
Spice up your life the budget-friendly way by hot footing it down to Delhi Streets. A buzzy, modern Indian eatery, tucked away down Katherine Place, it's plating up a menu of blissfully affordable street food, with no single-serve dish priced at more than $17. You'll find naan pizzas, burrito-inspired wraps, tandoori classics and a whole range of thali. Opt for something like the chana bhatura — spiced chickpeas with tamarind chutney, pickled onions and fried Indian bread — and you'll even have enough cash left over for a cooling mango lassi ($3.50).
Start creating a personalised itinerary to your city here — or add to an existing list. Save it, share it and take it with you on your next local adventure.
Indian street eats
DELHI STREETS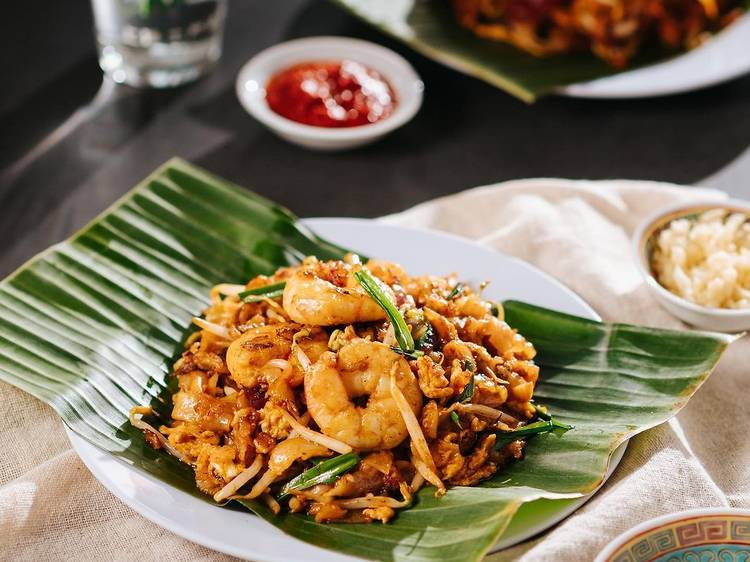 By entering your email address you agree to our Terms of Use and Privacy Policy and consent to receive emails from Time Out about news, events, offers and partner promotions.
An email you'll actually love
Awesome, you're subscribed!
Cheap eats for $15 or under in the CBD
Sometimes a brown bag packed with last night's leftovers isn't what you're feeling at midday. But never fear, we've compiled a list of Melbourne's best cheap lunches for $15 or less a pop that you can swap out for your meal stashed in the communal fridge without going over schedule or breaking the bank.
Get into a relationship with our newsletter. Discover the best of the city, first.
To be clear, these aren't just snacks, these are meals. It's also important to note that cheap eats still come at a price for those making your food, so while it's a treat to enjoy a meal for a low price, we do encourage you to tip the venue if you have the ability to.
Lulu's Char Koay Teow
Thanks for subscribing! Look out for your first newsletter in your inbox soon!
RECOMMENDED: Start working your way through our guides to Melbourne's best cafés and 50 best bars. Bon appétit!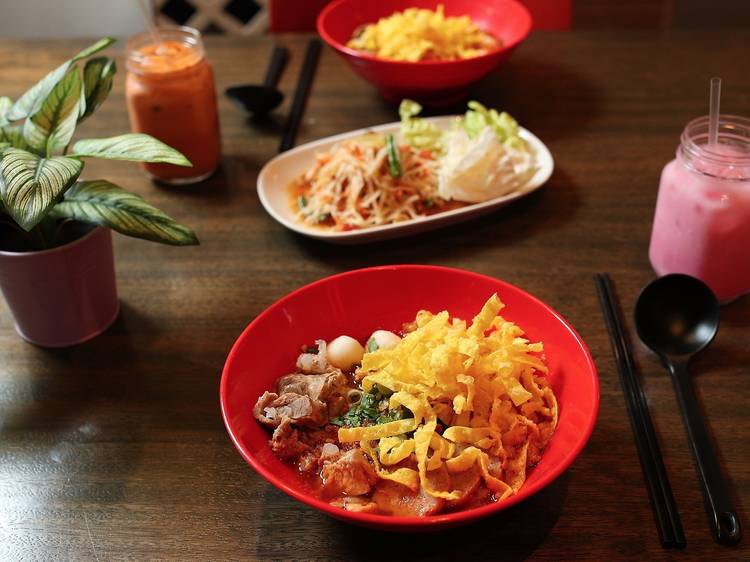 In Marios, as in Mario times two, not Mario's – Marios', if anything – we have a lot to be grateful for. In 1986, when Fitzroy was but a dusty café nullius ruled by barbarous feudal lords and hangry megafauna (presumably), Marios' opening as the first cafe on Brunswick Street would usher in not only the dawn of the suburb's vibrant café culture but as goes the fable, the dawn of 'all-day breakfast' in a city now defined by it. The humble trat whose legacy alone guarantees a packed house every night is now a bona fide beacon of the inner north. People love Marios. We know the story: two Marios bet it all on affordable-but-tableclothed Italian fare and won big. The lasagne's reputation precedes it.
Asian-style sandwiches are the toasts of the town and Dari Korean Café has brought Korean-inspired sandwiches into the spotlight. Yoon-Ji Park came to Melbourne from South Korea as a teenager and is slinging Korean-inspired street food, including an array of interesting sandwiches, on Hardware Lane. The Idol Sandwich is four slices of white bread containing thick layers of Mexican salad (cabbage, ham, crabstick and egg dressed with sriracha mayo and ketchup), an egg and potato salad and – wait for it – plenty of strawberry jam. It sounds intense (and it is), but all the elements fuse to create creamy bursts of sweet and savoury – not unlike a peanut butter and jelly sandwich.
8. Dodee Paidang
An email you'll actually love
Sri Lankan food has not had its day in Melbourne yet, but we reckon Lankan Tucker is going to start a 'thing.' Hoppers – a fermented rice and coconut bowl-shaped crepe – come with a runny egg cooked in its centre alongside coconut, onion and parsley sambols which provide crunch and freshness. Urad lentil pancakes or a kottu roti are more substantial choices if you prefer your breakfast to stick to your guts.
14. Lankan Tucker
From the moment you step inside Issan Thai, you know you're onto something good. To your left is a bain-marie that houses a rotating fiesta of Issan delights like spicy and sour catfish stew, rubbles of fiery larb, and brow-mopping jungle curry. Coast past the pick-your-protein stir fries that prop up their roaring takeaway trade and head straight for som tum. It's a powerful addition to the salad canon, a mountain of shredded green papaya dressed with dried shrimp, crushed peanuts, lime, garlic, chilli and fish sauce. For the full experience get the pla ra version, which invites the salty funk of fermented crab to the party. At the heart of the menu are grilled meats ready to be bundled up with a leaf or tacky ball of rice, so if you like ssam, you'll love this too.