Blockhead CBD Gum is a calorie free chewing gum containg 3mg of CBD per piece. The CBD Gum may help you to relax during thos estressful days and also has pain relieving benefits.
Description
How does Blockhead CBD gum differ to other CBD products on the market today?
Because Blockhead is a CBD gum product, which must be chewed constantly, you will find that the active ingredients are delivered significantly faster than many other CBD products, because they travel into your body via the buccal mucosal (the lining of the cheeks & the lips, inside the mouth where they touch the teeth).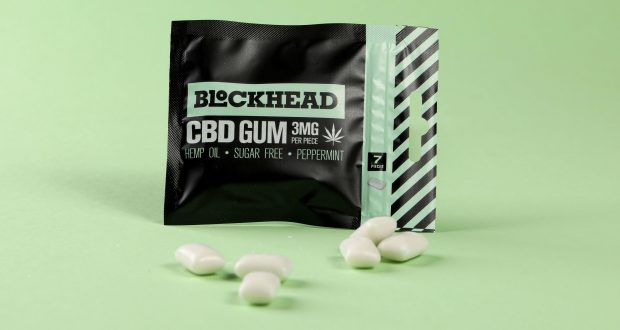 Peppermint flavoured, each piece of gum contains 3mg of CBD, and is available in packs of seven. The gum is also vegan friendly, sugar and calorie free.
Danny Lowe, chief executive and founder of Blockhead, said: "CBD is fast becoming the hottest trend in supplements and we were keen to explore how we could partner the great taste of Blockhead gum with the natural benefits of CBD.
"Consuming CBD in gum form allows users to not only control their dosage more closely, but also to easily transport it on the go, allowing them to enjoy the effects whenever and wherever they desire."